How to Transfer Apps from Android to Android?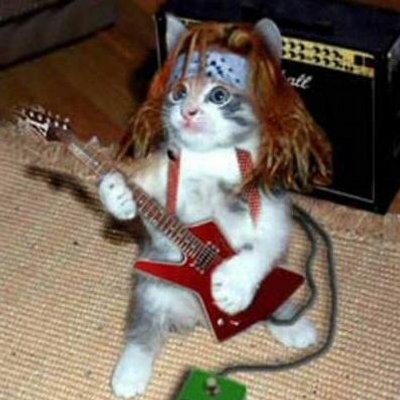 Written By Axel Nash | Nov 19,2019
A switchover to a new phone can be troublesome, and an Android user is very likely to wonder how to transfer apps from android to android. You would want to make sure that all your data and apps are comfortably over your new phone.
Android typically has a tight integration with cloud services. But there are nevertheless some ways in which the data can be transferred with ease from the old phone on to the new one. A few of the top methods available for transferring apps from Android to Android include using third party software, via NFC and via Bluetooth. Let us take a closer look at the top amongst those:
Part 1. Guide to transfer apps from Android to Android using third party software
This can be accomplished by using the phone transfer feature in MobileTrans - WhatsApp Transfer. WhatsApp data can be transferred from your old phone to new with a single click of a mouse using the MobileTrans software. This is irrespective of the kind of phone you are switching to, Android or iPhone.
By backing up your data over a computer, MobileTrans keeps your WhatsApp chat history safe as well. All a user is required to do is to restore the WhatsApp backup on to his device. One can also load his WhatsApp data on to multiple devices. Alternately, the feature is operational for other chat servers as well, LINE included.
• Connect your old Android phone to a computer
• Launch MobileTrans
• Select the WhatsApp Transfer module
• Under WhatsApp tab, choose Backup WhatsApp messages

• Next, click over the start button
• You will see some screens asking about details of the ways in which you would like to take a backup of the data over the computer.

• Go to Operate on Android phone
• Backup WhatsApp over your Android phone's local storage
• Log in to WhatsApp on the Android device
• Restore WhatsApp data from the phone's internal storage

• The older phone must stay connected to your PC all through the process
• The following screen displays over the software on your PC after the backup is done

• The backup is now complete, and we can restore the data over the new Android phone
• Under WhatsApp tab, select Restore to Device
• Connect your new Android phone to the computer
• This will by default detect and also display the backup which you have created of the WhatsApp data of your prior phone.
• This can be observed by using Backup WhatsApp messages function of MobileTrans.

• Now the user waits for the restoration process to complete. The following screen is displayed when it is complete.
Part 2. How to transfer apps from Android to Android via NFC
NFC is near field communication. One can transfer content amongst Android phones wirelessly by pushing them back to back, using Android Beam.
Android beam comes by as the finest of alternatives for sharing apps amongst Android phones and tablets. They can alternately be used to share photos, videos, maps and webpages.
However, one has to make sure that either of the phones has integrated NFC hardware and support Android Beam. A number of phones have an inbuilt NFC support. They include Amazon Firephone, Apple iPhone S, XR, XS and XS max, Samsung Galaxy S10 and Pixel 3.
• In order to check for NFC support, open the settings screen over your device. Under Wireless & Networks, tap More.

If NFC and Android Beam are present, they will show. If the features are disabled, enable them. Repeat the processes over either device to ensure that they both support NFC.

• Now, to share an app from your older Android phone to the new one, open its page over Google Play.
• The next step is to beam the content. This is done by using Android Beam. Either of the Android devices must be powered on and unlocked in order to accomplish the same.
• Press the devices back to back.
• When the NFC connection is established, you will hear a sound.
• A touch to beam appears over the screen, and so does an animated background.
• When you touch an item over the screen, it appears over the other phone's screen.
Part 3. Transfer apps from Android to Android via Bluetooth
Apps can also be transferred from one Android phone to the other by using APK files, over Bluetooth. APK stands for Application Package. This is characteristically a package file format that the Android operating system uses.
APK files help accomplish tasks such as installation and distribution of middleware and mobile apps.
Let us take a look at the steps for transferring apps from one Android phone to another by using APK extractor:
• Over your sending Android phone, download and install the APK extractor app. This is available over the Google Playstore.
• If the app is already present, make sure it is the latest version.
• Open the APK Extractor app over your phone.

• In order to open the APK extractor app, figure out the APK extractor icon over the Apps menu. This opens up a list of all available apps.
• Next to the app you would like to send, tap the burger menu. The options show up in a new pop-up window.

• In order to enable access for the APK extractor app, tap on allow.
• Select share in the pop-up menu. The sharing options will now open up over a new menu.
• Next, you need to choose a sharing method. You can transfer the app using Bluetooth, use other apps such as WhatsApp or send it over e-mail.
• You'd come across your contact list. So make sure that an id present over your new Android phone is present over the contact list.
• Tap this id over your Bluetooth list.
• This extracts the APK file of the selected list. It is then sent to your receiver Android phone.
• Over your receiver Android phone, you would be able to run the APK and install the app.
Part 4. How to transfer apps from Android to Android for free
A number of users are on a lookout for an answer to the question how to transfer apps from android to android for free. One of the ways of accomplishing the same is by using Samsung Smart Switch.
However the Samsung smart switch feature will work only if you are transferring the data from your old Android phone to a Samsung Galaxy device. It does not transfer the data to any other device. But phones of a number of different makes can be used to transfer the data from.
For a wireless transfer, the sending Android device must run Android 4.0 or higher. Similarly for a wired transfer, it must be running on Android 4.3 or higher.
Wondering over ways to transfer apps from android to android for free using Samsung smart switch? Let us take a look at the steps to accomplish the same:
• Have both, your old Android device and the new Samsung device handy before you get started.
• Make sure that the Samsung Smart Switch app is installed over both the phones.
• Using the app lets you transfer a range of contents, such as notes, music, photos and contacts with ease.
• To get started with transferring content from old Android device to a new Samsung Galaxy device, open the Smart Switch over your old device.
• Over the home screen, tap over the Smart Switch icon.
• The Privacy Policy and terms of Service show up. Tap on Agree.
• Review the requested permissions and tap on Start. The next step in line is to set up the transfer.
• Over the old Android phone, tap on Send data.

• The two methods for transferring the data are to send it wirelessly or send it over cable. Both methods perform well. Let us first see how to send the data wirelessly.
• Over the Get Connected screen, tap Wireless

• Now we need to connect your old Android phone and your new Samsung Galaxy phone wirelessly. So open Smart Switch over your new device and over the new device tap YES.
• If they don't connect otherwise, use a PIN to connect them manually. Move the devices closer and keep them free from obstructions. They transfer data wirelessly at high frequency sound.

• Before the next step, we will see the method to establish a wired connection in between the two phones using a USB cable.
• Over the Get Connected screen, tap on cable

• Connect the devices using a USB cable and a connector if required.

• Next, tap on Receive data over your new phone

• The steps that follow are common for both ways of transferring data, wirelessly or using a USB cable.
• Over the older phone, choose what to send and tap on Send

• Over the new phone, receive the content by tapping on Receive.

• This accomplishes the transfer. After you are done, tap Done over both devices
Transfer data between Android, iOS and Windows phone.
Move contacts, photos, music, videos, canlenda, voice mail and more from one phone to another.
Compatible with 6000+ mobile phones including iPhone, Smasung, HTC, Huawei, Xiaomi and more.
Work with Android 9.0 and iOS 13.