3 Methods to Transfer WeChat to New Phone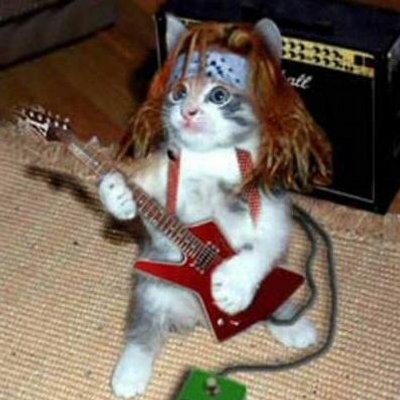 Written By Axel Nash | Dec 31,2019
"I had a phone which I was using all the time for messaging, video chatting, and web surfing. Well, I also use WeChat, but as I have recently bought a new phone, so I want to know how to transfer WeChat to a new phone."
New phones are a part of life. We just have to appreciate and take great care of them. Who doesn't need a newbie? Well, everybody, and they also want to keep all the things, especially the messaging apps intact. On the other hand, file transfer is the most annoying thing we consider while shifting from an old phone to a new phone.
In this article, learn the top three ways to transfer WeChat to a new phone.
Part 1: Why is WeChat Popular?
WeChat is owned by Chinese tech giant Tencent which has more than a billion users just behind Facebook's Messenger and WhatsApp. It enables you to do everything right from making payments to booking a flight or even hailing a ride. However, it uses a different prospect from that of Facebook's Messenger and WhatsApp.
WeChat is extremely popular as it provides the following key features all in one app.
• Messaging

It uses a messaging platform where you engage in a list of conversations. In China, you often see people hanging around WeChat even for business conversations. There are various ways to add a WeChat user by ID, scanning QR code, or phone number. It also contains a popular feature called 'Moments,' where users can upload several videos, images, and their friends can like or post a comment.

• Mini Programs

WeChat's most prominent feature is using 'Mini-Programs.' These are a list of apps integrated into WeChat so that users do not have to hover around different places for different services. You can find a hotel booking app, ticketing app, and other useful apps all in WeChat's Mini Programs.

• Payments

Yes, it may look like a bit awkward with regards to a messaging app. But after hearing this feature, we are hesitating to call it a messaging app as it contains all features, including the payment. You can pay from small street vendors to supermarkets to taxis right from WeChat.

• Games and top-up

With WeChat, you can top up your mobile phone and do wealth management. Furthermore, you can enjoy games on WeChat.
Part 2: Transfer WeChat to New Phone Using "Chat Log Migration" Feature on WeChat App
To transfer WeChat chat history to the new phone, follow some simple steps using its inbuilt migration feature.
Step 1: Run WeChat on the old phone (Android/iPhone)
Go and run your old WeChat on your old phone and proceed with the next steps.
Step 2: Use "chat log migration"
If you are using Android, select Me> Settings> Chat> Backup & Migration. On iOS, go to Me> Settings> General> Chat Log Migration.
Step 3: Select WeChat history
Then, go to 'Select Chat History' and choose any of your histories on the phone and tap the 'Done' button on the top right corner.
Step 4: Log in WeChat on the new phone
Now, get back to your new phone and log in WeChat using the same credentials. Then, simply scan the QR code shown on your old phone. As it is studying, it will automatically migrate the WeChat chat history into the new phone.
Part 3: Transfer WeChat to New Phone with WeChat Desktop
Here you can use Desktop or Windows PC to transfer WeChat to a new phone. Use WeChat for Windows on a computer as a transfer tool to get the job done. In case you have previously used the 'Backup and Restore' feature, then it's easy to transfer and restore WeChat history to the new phone with the backup copy created.
Step 1: Run WeChat for Windows
Launch WeChat for Windows on PC and log in your WeChat credentials.
Step 2: Select 'Backup and Restore'
On the bottom left corner of the WeChat client, click the Menu button and select 'Backup and Restore' option.
Step 3: Start the restore process
Then, go and select 'Restore on the phone.' Now, you have to select for conversations you want to get restored and click the Ok button.
Step 4: Restore
Now confirm the operation and ultimately tap the 'Restore' button on your PC interface. Just wait for a second and see your job done!
Part 4: Transfer WeChat from iPhone to New iPhone by MobileTrans
In this section, you will know about a wholly hassle-free way to transfer WeChat to a new phone with a prominent software called MobileTrans - WhatsApp Transfer. With just a click, you can transfer Wechat chat history and attachments for iOS to iOS devices.
Steps to transfer WeChate to new iPhone with MobileTrans:
Step 1: Launch MobileTrans on your computer
Go download and install the MobileTrans application on your computer. After it has installed successfully, click the 'Backup' button and proceed with the next steps.
Step 2: Connect iPhone to computer
Connect iPhone to the computer and select the 'Start' button.
Step 3: Backup WeChat on computer
Just click 'Backup' and wait to finish the process.
Step 4: Restore chats
After the backup is over, it will show you a completion window where you have to click the 'View it' button and follow onscreen instructions to restore WeChat chats to iPhone.
Conclusion
Hopefully, you have enjoyed our top three methods to transfer WeChat to a new phone. Lastly, we would like to recommend MobileTrans, especially for WeChat iPhone transfer, as the process is smooth and comfortable. MobileTrans also supports to transfer LINE chat history to new phone. It's a good choice to transfer data.
Move WhatsApp between iOS and Android.
Transfer WhatsApp photos, chat history, videos and attachment.
Backup WhatsApp, LINE, Kik, Viber and Wechat to cimputer.
Restore your backup to your phone.