4 Simple Ways to Transfer Music from One iPhone to Another without iTunes or Computer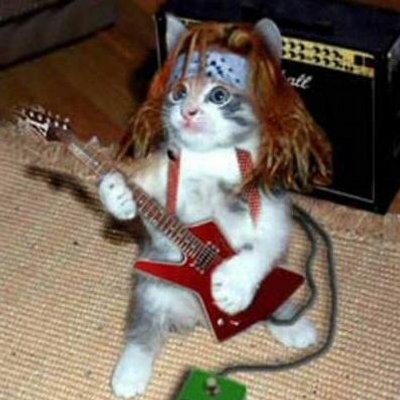 Written By Axel Nash | Dec 10,2019
"Every year the latest iPhone enters the market with new fascinating features that captivate the attention of numerous mobile users worldwide. Such intriguing features prompt users to purchase and the new iPhone as soon as they hit the market so they can make the most out of the unique and up-to-date system advancement. Do you know how to transfer data for Apple phones without iTunes or computer?"
While changing the phone, most of the user finds it very complicated to transfer data from one phone to the iPhone. Users lookout for effortless ways to transfer data especially music from one iPhone to another without using iTunes or computer. Well, here we have specifically and comprehensively discussed how to transfer music from one iPhone to another without iTunes or computer.
Part 1. Transfer Music from One iPhone to Another without iTunes
Mobile trans is a free and efficient tool, inaugurated by wondershare, to send music from one iPhone to another without erasing data on the previous iPhone, unlike iTunes. You might be wondering what's so special about this software! Well, this software not only transmits songs but also transfers other phone content like pictures, videos, contacts, applications, and messages. Along with compatibility with thousands of iOS and Android devices, the 1-click share option has increased the convenience furthermore.
With the introduction of this application, it is now possible to transmit data from one device to another without iTunes. All you need is a computer to connect both devices. At the end of the process, you will have songs on both the devices. Follow the simple steps below and get your song list transferred in seconds, without any hassle.
Step 1: Download the MobileTrans application from the app store on both devices and launch the application. You will view four options: phone to phone transfer, restore from backups, backup your phone, and erase your old phone. Select the option of Phone Transfer to proceed on.
Step 2: Connect both the devices. As the MobileTrans application sends data from the source phone to the destination phone so make sure to appoint your old iPhone as the "Source Phone" and your new iPhone as the "Destination Phone". You can switch your choice by tapping the flip button on the center top.
Step 3: Choose the music folder and tap on the "Start" button to begin the transferring process. If you want to export other mobile information, select the respective option from the list shown on your screen. Don't forget to click on the option to "Clear existing data before copying", if you want to erase all the current data from your destination phone. Refrain from disconnecting any device while the process is taking place.
Part 2. How to Transfer Music from One iPhone to Another without a Computer
Cloud services, like Dropbox, allows the users to share music from one iPhone to another effortlessly. Dropbox is an intelligent workspace that lets you utilize the fascinating tools which will help you substantially to stay organized and focused.
The software brings together traditional files, cloud content, Dropbox Paper docs, and web shortcuts in a single place, hence allowing you to work efficiently. It is the safest and secure platform to store your mobile information as minor changes will make you sync your entire account. You can access your account from anywhere you wish either it is your phone, laptop, tablet, or computer.
Step 1: Install the Dropbox application from the app store on both the devices. Run the application and Log-In with the same account details.
Step 2: On your old iPhone click on the "Add files" option. Select all the songs that you want to export to your new iPhone. Once selected, tap on the "upload" button to start the sharing process.
Step 3: After the completion of transferring process, you will be able to perceive all the songs on your new iPhone's dropbox account. Save and listen to music whenever you wish!
Sharing via Dropbox has been made so easy and abrupt, all you need to do is share the link. You can transfer anything from photos to zipped files without caring about the file size. It gets better here as you can share files without any USB cable or computer and can transfer as large files as your cloud storage space allows. You get free storage space up to 2GB, however, if your music files are above 2GB, then you need to purchase extra space. If any user has modified, deleted, renamed, or moved the folder, get immediate real-time updates. Moreover, you have all the control over shared files; you can select who can only view the file or can view as well as edit the file. Similarly, transferring music from iPhone to another is a manageable process if you follow the following steps.
Part 3. Transfer Music from One iPhone to Another via WhatsApp
A free of cost messaging application which only requires an internet connection to send a message and video/voice call with your family members for hours. The features are not limited till here, you can share your personal data like photos, songs, videos, documents, voice messages, etc through this user-friendly application. Whatsapp enables you to get in touch with your family members or colleagues who live abroad, without charging and extra cost, unlike the normal messaging service which deducts a hefty amount for sending a single international message. All your phone contacts that have WhatsApp installed will be automatically synced to your Whatsapp contact list. No hassle of logging off or logging out, you are always logged in so that you don't miss out on a message. Furthermore, you can also receive and send messages through your computer's browser. The application has a 4.3-star rating and 100 million downloads. Follow the simple steps to share your music from one iPhone to another through this amazing platform.
Step 1: Install file manager application and launch it on your iPhone. Go to the music folder to view all the saved song tracks.
Step 2: Select the music track that you want to send to the other iPhone. Hold on the music track for 2-3 seconds to view the pop-up dialogue. You will get options to send, cut, copy, rename, move, zip, open with, zip with a password, and properties. Tap on the "Open with" choice. You will again be asked to open with what application.
Step 3: select "open in WhatsApp". Choose the contact or person whom you want to share the music track with. Save the music track on the other iPhone to listen whenever you want to!
Part 4. Transfer Music from One iPhone to Another using AirDrop
Wirelessly transfer your mobile data with other phones without any complexity by making use of this impressive software, AirDrop. Guess what? You can not only transfer music between devices but you can also export photos, videos, contacts, and so many other folders. No wifi, no computer is required to transmit information. Simply share your cell phone content via Bluetooth which creates peer-to-peer wifi connection between two iPhones. All the nearby devices can be found by the source phone and then both the phones are linked by a wifi connection.
Step 1: Download the AirDrop application on both devices and open the software. Turn on wifi and Bluetooth connection from the bottom panel. On the bottom panel, you would also see the AirDrop option, tap on it to switch on the software.
Step 2: Enter into your music playlist and select the song or album you want to transfer to the other iPhone device. Tap on the "Share Song" option to proceed on.
Step 3: From the multiple choices given on your screen, tap on the other iPhone device appearing on the top in the AirDrop section.
Step 4: A notification will appear on the other iPhone either to decline or accept. Tap on the "accept" option to initiate the transferring process.
But keep in mind, that AirDrop can share specific music files. The music downloaded to your device through the Apple Music subscription can be shared. Similarly, songs that you have saved on iCloud via iTunes Match can be transferred. However, music files that you have imported from iTunes and then synced to your iPhone cannot be exported through the AirDrop software. Step-by-step guidelines are given below, to help you in transferring music from one iPhone to another, using the AirDrop software.
Conclusion:
If you are switching the phone or want to share your favorite song with your friend, but are unaware of how to transfer music from one iPhone to another? The methods discussed above will let you discover some mind-blowing yet manageable ways that will permit you to send music from one iPhone to another without any hassle. Not only songs but other mobile information, like pictures, videos, contacts, etc can be transmitted through these tools. Just follow the simple guidelines and safely get your data exported to another iPhone in just a few seconds.
Transfer data between Android, iOS and Windows phone.
Move contacts, photos, music, videos, canlenda, voice mail and more from one phone to another.
Compatible with 6000+ mobile phones including iPhone, Smasung, HTC, Huawei, Xiaomi and more.
Work with Android 9.0 and iOS 13.