How to Move Apps to SD Card on Xiaomi Phones: A Step by Step Solution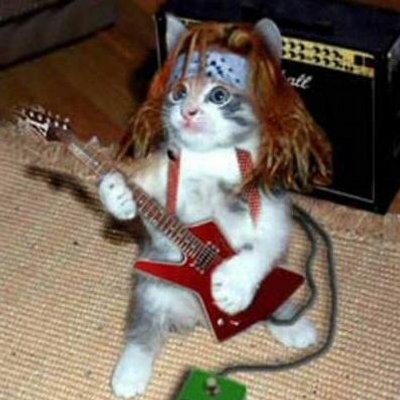 Written By Axel Nash | May 21,2020
"I have a Xiaomi Redmi 6a, but my phone's internal storage is running low. Can someone tell me a solution for Redmi 6a so that I can move apps to SD card?"
If you also own a Xiaomi phone that is running on low space, then you might be undergoing a similar situation as well. Since Android's native interface does not provide any feature like this, users need to explore other options to move apps to SD card on Xiaomi.
Don't worry – in this guide, I'm going to explore the same and will teach you how to move apps to SD card on Redmi phones in a stepwise manner.
Part 1: Can I Move Apps to SD on Xiaomi via a Native Solution?
While Xiaomi phones are pretty reliable and offer so many features, they can run on low space easily. One of the best ways to get more storage on a Xiaomi is by moving its apps to SD card. That is, just connect an SD card to your phone that can accommodate your apps and move its data.
Though, presently, there is no feature like this on the native interface of Android. You might transfer the downloaded app data like WhatsApp images or videos to your SD card afterward, but you can't just move to SD card Xiaomi apps just like that.
You can also clear the app data if you want to, but you can't move your apps via Android's native interface.
Part 2: Move Data to a Computer before you get started
A lot of users wish to move MIUI apps to SD card to save the space on their Xiaomi phones. Since moving apps can be a bit complicated, you can instead take a backup of your data to the computer and make more free space on the device.
To take the entire backup of your device on your computer with a single click, you can use MobileTrans – Backup. The tool can be used to backup 6000+ different device models and would also let you restore your data to your phone as well.
Therefore, you can move your photos, music, videos, contacts, messages, notes, bookmarks, etc. from your Xiaomi phone to your Windows PC or Mac. Later, you can restore this data to the same or any other device as per your requirements. Apart from helping you make more free space on your Xiaomi, it will also act as a second copy to restore your lost data.
Step 1: Connect your Xiaomi phone to your system
To start with, just connect your Xiaomi phone to your computer and launch the MobileTrans application on it. From its welcome screen, you can open the "Backup" module.
Step 2: Back up your Xiaomi phone
The application will automatically detect your Xiaomi phone and would display a list of various data types that you can save. Simply select the type of content you wish to back up and click on the "Start" button.
Wait for a while as the application would back up your phone's data and will let you know when the process is completed.
Part 3: A Step by Step Guide to Move Apps to SD card on Xiaomi
Now when you know that there is no native solution to move apps to SD card on Xiaomi, let's consider the possible solutions. Ideally, there are some third-party applications that you would have to use to include this feature. AFTISS is a readily available toolkit that can help you do the same. Here's a step by step tutorial on how to move apps to SD card on Redmi phone using this third-party solution.
Step 1: Download the toolkit
Firstly, you have to download and install the AFTISS toolkit from here or any other reliable source on your computer. Unzip the folder to a secure location on your computer and run the AFTISS.sh file on your computer to install the application.
Step 2: Turn on the USB Debugging on your phone
Since you would have to run certain scripts on your Xiaomi phone, you need to enable the USB Debugging feature on it. For this, go to its Settings > About Phone and tap on the Build Number/MIUI version seven consecutive times to unlock Developer Options. After that, go to its Settings > Developer Options and enable the USB debugging feature on it.
Step 3: Run the script on your phone
Now, with a working cable, connect your Xiaomi phone to the system and use it for USB connection (Media transfer). Once your device is detected, launch the toolkit to move Xiaomi apps to SD card. The process will format the SD card of your device and will ask you to select either of the provided options:
• Option 1: 10% of the SD card space will be converted to the internal storage (virtually) and 90% will be dedicated to the SD card.
• Option 2: Will dedicated 50% space to the internal storage
• Option 3: 90% of the space will be allocated to the internal storage while 10% would be kept for the SD card
You can enter either of these options or any custom choice to proceed. Just wait for a while as ADB will process and allocate the chosen SD card space as internal storage. Simply wait for a while and make sure that your Xiaomi phone stays connected to the system.
Step 4: Move Apps to SD card on Xiaomi
Great! You can just disconnect your Xiaomi phone from the system and download the Activity Launcher app from its Play Store page for free. Launch Activity Launcher and go to All Activities > Settings > Manage Apps.
This will display a list of all the apps that are installed on your Xiaomi phone. Just select any app, go to its "Storage" settings and tap on the "Change" button adjacent to the Storage feature.
That's it! From here, you can move the app to SD card on Xiaomi by selecting the SD card feature instead of the internal storage.
Sit back and wait for a while as the application would move the selected app to the SD card storage.
In the end, you can view that the app has been stored on the SD card instead of the phone's internal storage.
I'm sure that after reading this guide, you would be able to move apps to SD card on your Redmi phone. Apart from that, you can also take the assistance of MobileTrans to backup your data to your computer. It is an extremely user-friendly application that can move all the stored files from your Xiaomi phone to your system with a single click. Later, you can restore your backup to a preferred phone as per your convenience. Furthermore, MobileTrans also lets us directly move data from one device to another and backup/restore data for social apps like WhatsApp, LINE, WeChat, Kik, and Viber.
Transfer data between Android, iOS and Windows phone.
Move contacts, photos, music, videos, canlenda, voice mail and more from one phone to another.
Compatible with 6000+ mobile phones including iPhone, Smasung, HTC, Huawei, Xiaomi and more.
Work with Android 9.0 and iOS 13.