How to Move Data from Android to iPhone after Setup?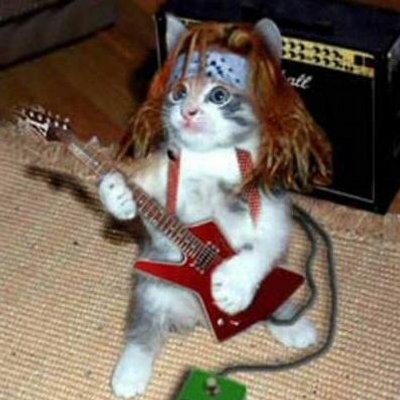 Written By Axel Nash | Dec 10,2019
"I'm using both iPhone and Android phone for some time and going to copy data from my Android phone to this iPhone. How can I move data from Android to iPhone after setup?"
Nothing is permanent. This includes devices. No one will use a device for a lifetime. Oh, they have an expiry date too. It means that you're at one point in your life to change your device. There are many Android users who wish to change their device's 'environment.' There are other operating systems to choose from including Apple's iOS, Microsoft's Windows OS etc. however, our focus is on Android users who are planning to switch from Android to Apple mobile devices.
Method 1. Move Data from Android to iPhone with Cable via MobileTrans Software
For an Android user that is switching to an Apple mobile device, you need to understand that there are entirely different operating systems. It means that most of the data might not be transferrable manually and that can be worrisome. This is where Mobiletrans comes in.
You can now transfer your files and with total ease. With this simple and easy-to-use app, you will be able to have your contents on your new iPhone. First, you need to make some settings on the android setup. Then the Mobiletrans app will be your reliable helper from moving your files from the first device to the new one in a swift process.
There are several software programs you can find out there that will help you move data from your android device to your iPhone device. But no one is as quick, reliable and efficient as the MobileTrans software. This software uses a PC as an intermediary between both devices. Also, it connects both devices to each other using a cable. MoblieTrans software makes it easy to transfer by designating the android device as the source and the iPhone device as the destination device. It can be installed on both windows personal computer and Mac.
Step 1. You need to download the Mobiletrans for PC. After the download, install and launch the application. After launching, click on the 'Phone Transfer' option.
Step 2. Connect both devices with their respective USB cables and grant them permission to be accessed. After the devices have been detected, you need to check if the 'Source' and 'Destination' devices are correct. If the position of the devices is wrong, click on 'Flip' and it will be adjusted accordingly.
Step 3. On the Window, you will find a "Start" button. Click on it. This option will initiate the process of transferring your data from the source device.
You can also move WhatsApp from Android to iPhone using MobileTrans. See how it works:
Step 1. To launch it, double-click on MobileTrans from the desktop homescreen. The software will open up a window like the image below. You will see several options that indicate the functions the software can carry out like "WhatsApp Transfer" where you can move your social app data to another device.
Step 2. Connect both phone to your computer. After this, a list of contents that can be transferred will be displayed. All you have to do is select on the devices that you wish to transfer. After doing so, click 'Start'. All you have to do now is wait patiently for the transfer to complete. Easy peasy!
Method 2. Move Data from Android to iPhone Using SHAREit
SHAREit is an amazing app that could be of immense help in moving data among different phones wirelessly. It is compatible with iOS, Android, and Windows devices. It speedily transfers files and doesn't require mobile data. You could make use of it to transfer apps, videos, photos, music and files between phones. Taking "Videos" as an example of data, we will walk you through on how to transfer data from Android to iPhone using SHAREit. Follow the steps below:
Install and open the app on Android and iPhone. You can download it here.
On Android phone, your data would be in different folders in file manager. So, tap "Send" and then go to "Videos".

Choose the videos and press "Send" again.
On iPhone, hit "Receive". And on Android, tap avatar of iPhone to make the connection and activate the transmission.
When the process completes, you can then enjoy your data on iPhone. And you can use the same method to transfer Android files to iPhone.
Method 3. Move Data from Android to iPhone Using Send Anywhere (File Transfer)
There are online services that enables you share contents like photos, music or videos, contacts and other data with other people. But, if you need to share other types of files, SendAnywhere is a very recommendable service for this purpose.
SendAnywhere is a software that is available for Android, iOS, Windows Phone and as a Chrome extension. It also available as a web version for platforms like Blackberry. To send and receive data using SendAnywhere, all you need to do is follow these steps:
Download and install SendAnywhere app on both devices. You can get it here.
Copy or move files from the Send menu's file list to another folder.

Select the files to copy or move.
Go to list Edit Menu > Copy in the lower right corner. Select the destination folder which will copy or move your file to that folder.
Summary
After buying a new phone, you would certainly need to get some of the data which might be pictures, contacts or your playlists transferred from the old one to your new phone. Most mobile devices users are not aware of how to move these data especially that of Android to iPhone device because of their different operating systems.
However, we listed several step by step methods to transfer your data successfully. Some of the methods explained were using 'MobileTrans', 'SendAnywhere' and 'SHAREit' to transfer these data. If you're looking for a more efficient way to transfer files from Android to iPhone, you should really opt for MobileTrans.Think smart, flawless Android to iPhone transfer, think Mobiletrans. We hope you find these methods very helpful in recovering your data in your new ios device.
Transfer data between Android, iOS and Windows phone.
Move contacts, photos, music, videos, canlenda, voice mail and more from one phone to another.
Compatible with 6000+ mobile phones including iPhone, Smasung, HTC, Huawei, Xiaomi and more.
Work with Android 9.0 and iOS 13.