3 Methods to do Mi Backup and Restore with One Click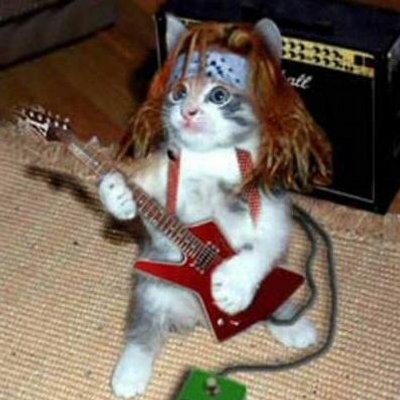 Written By Axel Nash | May 21,2020
"How to take Mi backup and restore my data at the time of need? I don't have space on Google Drive and can't seem to save my files on the local storage of my PC!"
It should not sound surprising, but we get queries like this about Mi backup and restore every once in a while. Well, just like every other Android-based smartphone, Xiaomi devices also let us back up our data and restore it afterward. Though, users often find the entire process a bit complicating and can't seem to restore Xiaomi backup. Don't worry – I'm here to help you with three detailed solutions to do Xiaomi backup and restore with just one click.
Part 1: One-click Mi Backup and Restore Solution via MobileTrans
If you are looking for a fast and reliable solution to perform Mi backup and restore, then give MobileTrans a try. Using it, you can take an entire backup of your Xiaomi device to your computer with a single click. Later, you can restore the backup to the same or any other device as well. Users can even select the type of data they wish to backup or restore. Ideally, it can backup/restore all the major data types like pictures, videos, music, contacts, call logs, bookmarks, and even apps.
How to backup Xiaomi to Computer via MobileTrans
To backup your Mi phone, just install and launch the MobileTrans application on your system and connect your phone to it. From the welcome screen of MobileTrans, select the "Backup" option to proceed.
In no time, the application will detect the connected Xiaomi phone and will let you choose what you wish to save. Just select the type of data from the list and click on the "Start" button to backup your device to the system.
Once the backup process is completed, you will be notified so that you can safely remove your Mi phone.
How to Restore Xiaomi via MobileTrans backup
To restore Xiaomi phone's data, just connect your device to the system again and launch MobileTrans. This time, choose the option to restore your data to start with. Subsequently, pick the option to restore a MobileTrans backup file.
This will display a list of the existing backup files that are maintained by the application. Just pick the relevant backup file that you wish to extract for Mi phone restore.
In the end, just select the type of data you want to get back and click on the "Start" button as your files would be moved to your Xiaomi device.
Part 2: Take Mi Backup and Restore via Mi Cloud
To make it easier for its users to maintain a backup of their data or improve its availability, Xiaomi offers a dedicated cloud service, Mi Cloud. Presently, 5 GB of space is given for free to every Mi account user that they can use to perform Xiaomi backup and restore. Later, you can buy more space on your Mi Cloud account if needed. Through this feature, you can maintain a backup of your data on the cloud and can easily restore from Mi cloud the desired files.
How to Backup Xiaomi phone to Cloud Storage
To backup data from your Xiaomi phone to its cloud storage, you can go to its Settings > Mi Account and make sure that you are logged in to an active Mi account. Afterward, go to the Backup Device feature and enable the Mi Cloud Backup feature.
You can schedule the backup timing from here or just tap on the "Back up Now" button to take an immediate backup of your data. You would have to wait for a while and maintain a stable internet connection for the backup process to be completed.
How to Restore Data from Mi Cloud
To do an Mi cloud restore, just unlock your device and go to its Settings > Mi account. Kindly note that your device must be linked to the same Mi account where your backup is stored. Now, go to its "Restore from Backup" option and select the backup file you wish to restore from Mi cloud.
In the end, tap on the option to restore the selected backup and maintain a stable internet connection as the Mi cloud restore would be completed.
Part 3: Perform Mi Backup and Restore via Local Storage
One of the best things about Xiaomi phones is that they let us take a local backup of our data as well. In this way, once we have maintained a local backup, we can move our files to an SD card or even our computer. Later, we can restore the Xiaomi backup to the device at the time of need. The backup would contain your photos, videos, documents, contacts, messages, and other important data types. Though, this Mi backup and restore process would not be as easy as using a dedicated tool like MobileTrans.
How to Backup Xiaomi to Local Storage
To take a backup of your device, go to its Settings > Additional Settings > Local backups. Now, you can just tap on the "Backup" button and wait as your device would maintain a backup on its local storage or the connected SD card. Just be sure that there is enough free space on the storage to accommodate the backup.
Once the backup is taken, you can move it to your system to further keep it safe.
How to Restore Xiaomi from a Local Storage Backup
Whenever you wish to restore Xiaomi backup, just copy the backup file from your SD card or computer and paste it on your device's storage. Move it to MIUI > Backup > All Backup folder and rename it to the latest time and date of the backup. You can even delete any other backup file from here to avoid confusion.
Once that is done, go back to your device's Settings > Additional Settings > Backup & Restore > Local Backup to view the available backup files. Just select the respective backup file and click on the "Restore" button to perform Mi phone restore from its local backup.
I'm sure that after reading this guide, you would be able to perform Mi backup and restore like a pro. As you can see, the easiest way to do Xiaomi backup and restore is by using a professional tool like MobileTrans. It will let you backup your data to the PC and even restore Xiaomi backup with a single click. Apart from that, it can also help you transfer your data and backup/restore the data of popular social apps as well. Go ahead and keep MobileTrans handy to never encounter any trouble while managing your data.
Transfer data between Android, iOS, and Windows phones.
Move contacts, photos, music, videos, calendar, voice mail, and more from one phone to another.
Compatible with 6000+ mobile phones, including iPhone, Samsung, HTC, Huawei, Xiaomi, and more.
Move safely without resetting devices or deleting original data..